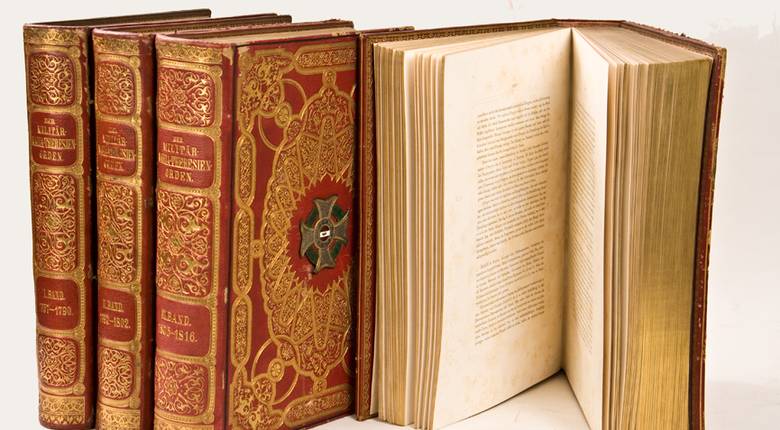 The Croatian History Museum's Library is a special library that primarily supports the basic activities and mission of the Croatian History Museum. While being partially open to the general public, with its fund and services it mainly supports the professional and scientific work of museum staff.
The founding of the Library is closely intertwined with the beginnings of the National Museum activities back in 1846. In 1959, after a series of relocations and divisions, the Museum Library finally settled into the premises at Matoševa 9, as a part of the Croatian History Museum.
The library fund, which today numbers over 30,000 titles, thematically covers all CHM collections and departments; it includes books, magazines, manuals, auction catalogues and exhibition catalogues of museums and other kindred institutions with which the Library has a long tradition of publication exchange. The library fund increases annually by approximately 200 titles, to a lesser extent by purchasing and subscribing, more by publication exchange and donations, bearing in mind the professional, scientific, educational and informational needs of the Croatian History Museum's staff.
Library working hours for the general public: Tuesday, Wednesday and Thursday from 9:00 to 12:00. All visits need to be booked in advance by phone: 01 / 4851-900, or e-mail: hismus@hismus.hr or m.mladinov@hismus.hr.
In 2019, the Library, together with the Information and Documentation Department, implemented a project of digitization and publication of inaccessible publications of the Croatian History Museum. These publications are available at http://www.hismus.hr/hr/odjeli/knjiznica/projekt-digitalizacije-i-objav/
Info:
Maja Mladinov, librarian
01/4851900